MOVING FORWARD WITH MYANMAR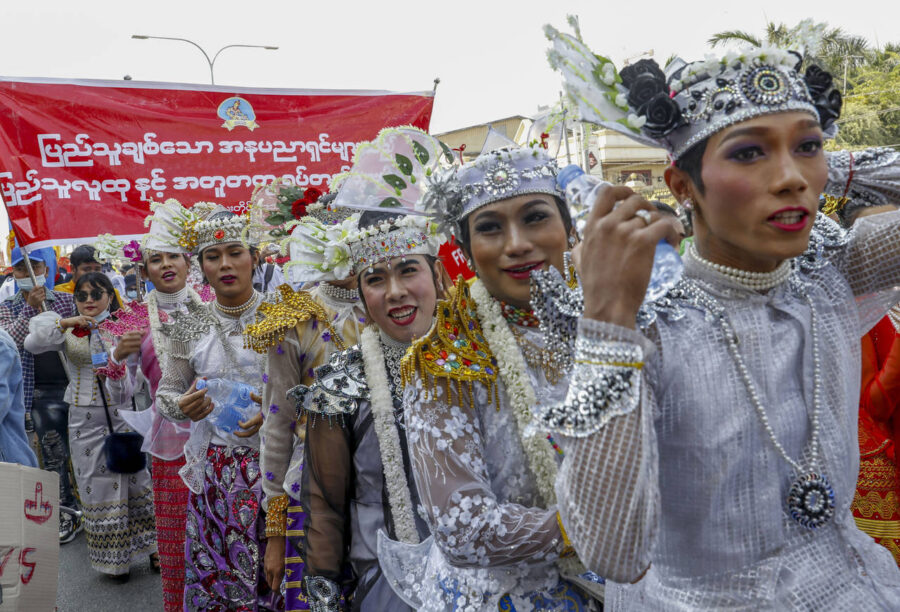 On February 1st, 2021, after an overwhelming loss in the fall elections, the Burmese military (Tatmadaw) staged a coup overthrowing the democratically elected government of Myanmar. The military has detained State Counselor Aung San Suu Kyi, and thousands of other opposition party members, democracy activists, journalists, and outspoken monks and nuns. As of today, they have murdered hundreds of protestors and injured countless others. The Tatmadaw has dissolved the parliament and enforced nightly curfews and internet blackouts as they prepare to bring the entire workings of the government, the economy, and civil society back under the firm control of the military who held the country under brutal military dictatorship for over 50 years.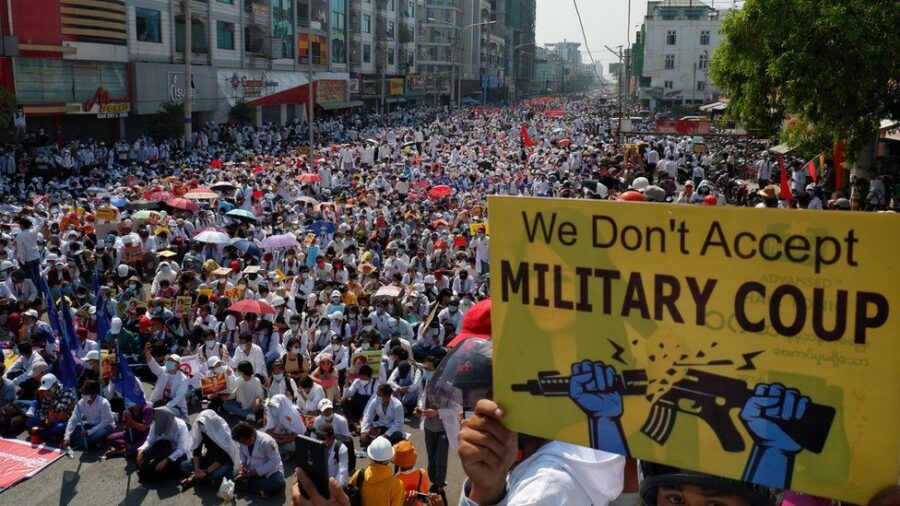 It is a desperate and inspired time for the people of Burma who dread going back to the ages of debilitating fear, inhuman repression, and hopeless poverty that were the signature qualities of the military regime.
Here is a short video produced by our colleagues in Yangon, documenting the unfolding situation:
We believe that those of us who share in the inheritance of the spiritual tradition that has been so powerfully protected and maintained for centuries by the people and cultures of Burma have two important karmic debts that we can begin to pay back now.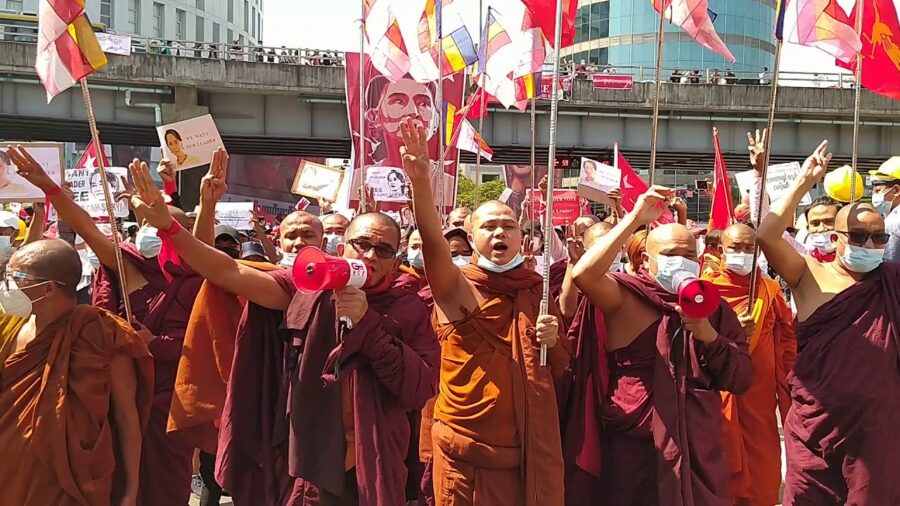 First, we have a debt for the practices and teachings that have benefited us so profoundly and have always been offered to us freely. Many people in the west are still not aware that the popular mindfulness movement of today has its seeds directly in the ancient Buddhist traditions of Myanmar. It was there that in the late 1800s in an effort to counter British colonial influence, monks like the Venerable Ledi Sayadaw began to teach lay people the practices of meditation that had long been the auspices only of monks and nuns. That opening slowly led to the development and sharing of these ancient techniques to a wider and wider audience that have now benefitted people across the globe. Anyone who practices mindfulness or vipassana (insight) meditation has a direct connection to the lineage that protected and developed these methods over thousands of years.
But secondly, we also have a debt to pay for the shadow of our lineage. Many of us who practice in the Theravada traditions of Myanmar have had our perspective of Burma somewhat distorted by the fact that Buddhism is primarily the religion of the ethnic majority Burman people of the country. This association has many beautiful aspects – but it also has the potential to hide and even dismiss the experience of the more than 135 ethnic minority groups in the country – many of whom are not Buddhists. Many of these people have experienced profound oppression at the hands of Burman people – and the association of this experience with Buddhism is unavoidable – and sometimes explicit.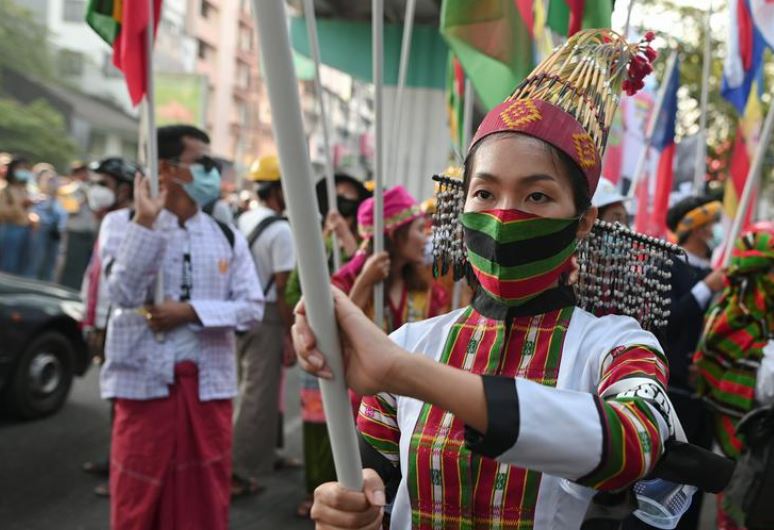 While the west is now largely familiar with the atrocities committed against the Muslim Rohingya people, for many of the country's minority ethnic groups, Aung San Suu Kyi's support of the Rohingya atrocities is only one of a broad range of abysmal positions. Her failure to meaningfully promote the ongoing cease-fire process with the dozens of armed insurgent groups across the country and bring an end to 60 years of civil war in the country, her party's authoritarian impulses toward the democratic process, and the baseline promotion of Burmese ethnic nationalist policies have fomented a deep distrust of her and her party, the National League for Democracy (NLD) among many minority groups.
The modicum of democratic advances that the country had made during the past few years were real but in many ways they were also re-establishing may of the same disparities – indeed even atrocities – associated with the long trajectory of Burmese ethnic chauvinism.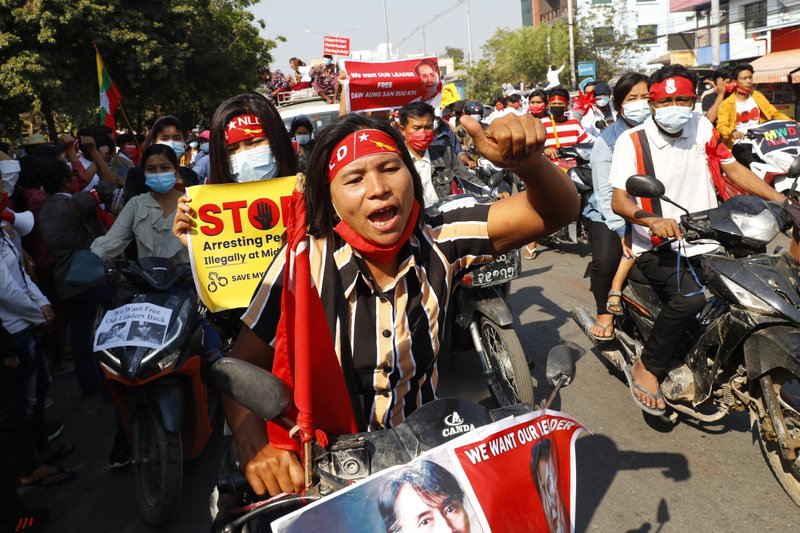 The people of Burma/Myanmar deserve democracy. And they deserve a better democracy than the one they were getting. The country is in a pivotal movement of transformation and growth and the possibility for deeper and more dramatic change is within sight.
The current movement is beginning to see and speak out about the connections between all forms of oppression that people in the country have experienced. This is bringing together once-disparate groups into meaningful coalition and strategic work. As people dedicated to the Dhamma and to Democracy – we have a role to play, even from afar.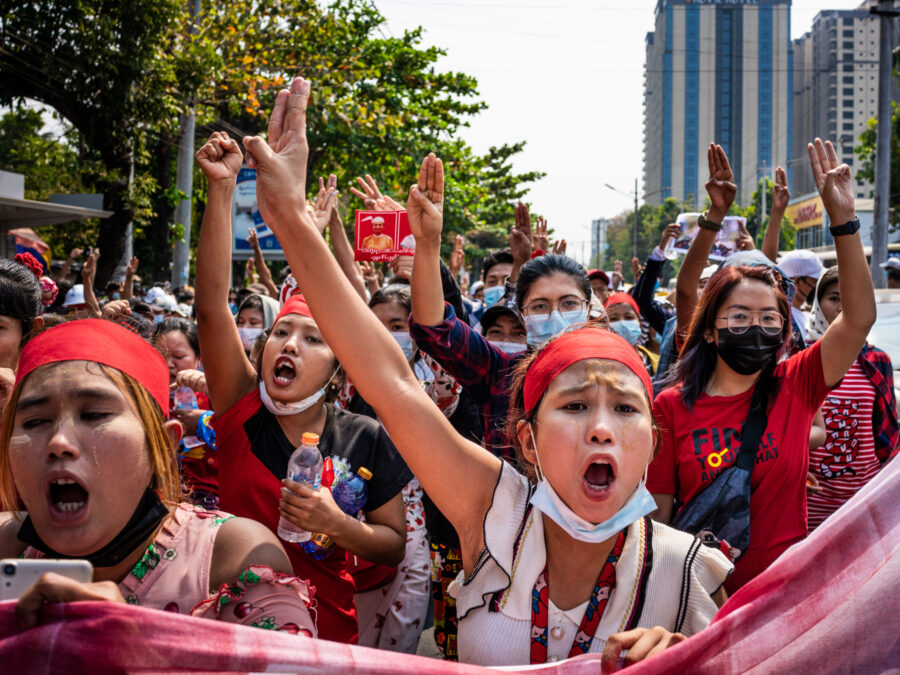 What can you do?
RESOURCE
Vipassana Hawaii has routes to directly fund and resource the growing democracy movement in a variety of ways. These channels are through long-standing, deep, and trusted relationships within the movement for democracy, minority rights, and ethnic federation in the country.
Right now the movement needs funds and expertise for all aspects of its efforts. This includes, but is not limited to:
Communication technology and trainings (especially for getting around internet black-outs)
Documentation and filmmaking
Medical care for injured protestors
Legal services for incarcerated and disappeared activists
Trainings for civil disobedience
Trainings for community organizing 
Trainings for protest safety
Trainings for on-the-ground journalism
Food and basic needs for those whose participation has resulted in loss of income
Temporary housing for persecuted individuals
Please consider making a donation to support this work HERE:

Or get in touch if you have any skills (particularly regarding communication technology) that you would like to offer.
HONOR YOUR SPIRITUAL HERITAGE
While those of us who care about the threat to the people of Myanmar will undoubtedly experience anger and frustration, grief and longing, we cannot let those forces overwhelm and undermine the truth of what these teachings have offered us and the methods we have to achieve those understandings. We must commit to non-violent discipline in thought, speech, and action and use this conflict as a way to deepen our capacity for love and wisdom.
The practices of loving-kindness, compassion, appreciative joy, and equanimity – known as the Divine Abodes – are fundamental to the teachings of this tradition and are intended to guide our inner heart-response to the joy and sorrows of the world as well as root our external responses in wholesome morality. In particular, three aspects of metta (loving-kindness) are upheld as essential:
1. Metta-kaya-kamma = kind-hearted physical action;
2. Metta-vaci-kamma = kind-hearted verbal action (speech);
3. Metta-mano-kamma= kind-hearted mental action (thought);
If we defend and preserve the beauty of the mind, we protect and honor the teachings that are some of the greatest gifts Myanmar has offered (freely) to the world.
STAY INFORMED AND SPREAD THE WORD
There is a powerful capacity of pollination and cross-fertilization between movements right now around the globe – and we can all be a part of it. In order to do so we must stay informed about the particularities of each struggle and situation – and we must let others know.
International awareness is key to the success of this democracy movement. Why else would so many of the signs and posters in the streets be in English?
Here is a powerful interview with Thinzar Shunlei Yi, an activist in Yangon, connecting the learning that is happening now in the anti-coup protests to the Back Lives Matter movement as well as the Rohingya and ethnic minority groups struggles.
Frontier Myanmar is proving to a be vital lifeline of information to the outside world.
Irrawaddy News is another
Myanmar Mix is another
Insight Myanmar is providing meaningful Dhamma Perspective on these unfoldings and we encourage you to explore their offerings, including this recent interview with Sayalay Vira Ñani, an American nun living in Yangon:
Here is a recent essay our resident teacher, Jesse Maceo Vega-Frey wrote about the Art of Burmese Resistance for Just Seeds:
And here is a longer essay, The Mist of Mandalay, he wrote a few years ago wrestling with the relationship between one's Buddhist lineage and the Rohingya atrocities. It provides some important background on the country's many-sided conflicts and the relationship of our Buddhist tradition to those dynamics.
On Instagram we encourage folks to follow:
and
for potent news and views on what is happening from a Dhamma and International Burmese perspective.
and
for direct images and info regarding the uprising
and these websites:
Global Movement for Myanmar Democracy
ENGAGE STATE POWER
Please consider writing a text to your elected officials – including representatives in congress, senators, and governors – encouraging them to education themselves about the issue and help the US government take meaningful and robust principled action in defense of the people of Myanmar and their efforts to realize a pluralistic disciplined democracy.
In the US, by far the easiest way to do this is by texting RESISTBOT on your cel phone. Simply Text "Resist" to 50409 and follow the prompts. Here is some practical guidance for how to use this wonderful tool to contact your elected officials:
Here is a draft text you can send to your representatives:
Senator [X],
I am a constituent and voter, and am deeply disturbed by the recent military coup in Myanmar. The fragile movement toward democratic reforms in that country is under existential threat and I encourage you to help our government find and commit to meaningful, robust, and principled action that can help bring the country back under civilian and democratic rule. Burma holds the promise of becoming a vibrant pluralistic democracy and the citizens need all the help they can get in confronting the powerful military forces that threaten to plunge the country back into the dark ages of military dictatorship.
I urge you to educate yourself on the history of the situation in Myanmar and use your public position to demonstrate your support for democracy as well.
Respectfully,
[Your Name]
Thank you for taking the time to honor your connection to this place and these peoples. Their struggle for representation, for safety and security, for ease and love is not distinct from our own. Borders and distance may limit us in many ways – but in the heart, whose capacity for love and peace has no limits or boundaries, we can begin our journey together each moment – and see our personal and shared karma through to the end.
with aloha
The Vipassana Hawai'i Team