Retreats

Vipassana Hawai'i offers a variety of programs aligned with Buddhist Theravadic teachings in Hawai'i, the US mainland, Canada, and Southeast Asia. Whether you are a beginner or a seasoned yogi, we provide a diverse range of practice opportunities throughout the year. Click through to learn more about us, or to join our Hawai'i sangha for Sunday sittings.
Upcoming Retreats
---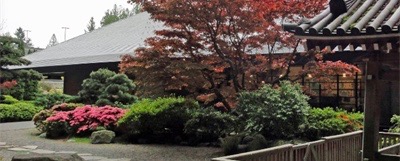 September 6 – 8, 2019
Nonresidential Vipassana Retreat at UBC Asian Centre
With Michele McDonald and Jesse Maceo Vega-Frey
Vipassana meditation (Insight or Mindfulness practice) is the moment-to-moment investigation of the mind/body process through calm and focused awareness. As insight deepens, wisdom and compassion arise, slowly untangling our hearts from deep seated patterns of greed, hatred and delusion.
This residential silent retreat is for experienced meditators. Meditation instruction is provided, emphasizing mindfulness and lovingkindness practices. Sitting and walking meditation sessions are alternated. Individual check-ins with the teachers will be offered on alternating days along with daily question and answer periods.
---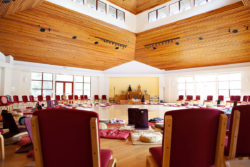 September 10-15, 2019

Mindfulness and Heartfulness for Insight and Liberation
with
Jesse Maceo Vega-Frey, Anushka Fernadopulle,
and Bonnie Duran
Join us to practice insight meditation in sitting, walking, eating and daily activities to explore the deep well-being available from investigating Dharma through your own experience. Learn to recognize yourself as part of nature.
We will enter into a contemplative Buddhist retreat, simplifying our lives by letting go of reading, writing, cellphones, computers, sexual activity and recreational drugs/alcohol to help settle our minds and hearts. You will be expected to enter the retreat on the opening day and stay for the duration.
Dharma is for everyone but intensive silent retreat is only recommended for those with sufficient psychological stability. This retreat is not appropriate for those with recent trauma, fragile mental health, or who cannot be in silence for 5 nights. There will be guided meditations, dharma talks, and time for questions in groups.
---

October 18 – 26, 2019
With Steven Smith
Blue Mountains Insight Meditation Centre
Medlow Bath – Blue Mountains Australia
Anchored in the Theravadan Buddhist Burmese lineage of Mahasi Sayadaw since 1974, Steven Smith was trained and sanctioned as a teacher by the late revered monk and meditation master Sayadaw U Pandita. Steven teaches Vipassana and the Divine Abodes (loving-kindness, compassion, joy, equanimity) in meditation retreats in Asia, Hawai'i, North America, and Australia. He co-founded Vipassana Hawai'i in 1984 and in 1995 founded the MettaDanaProject for educational and medical projects in Burma. Also in 1995 Steven helped establish the Kyaswa Valley Retreat Center in Burma, headed by the late Sayadaw U Lakkhana, Abbot of Kyaswa Monastery.
This retreat is suitable for beginners and experienced meditators.
---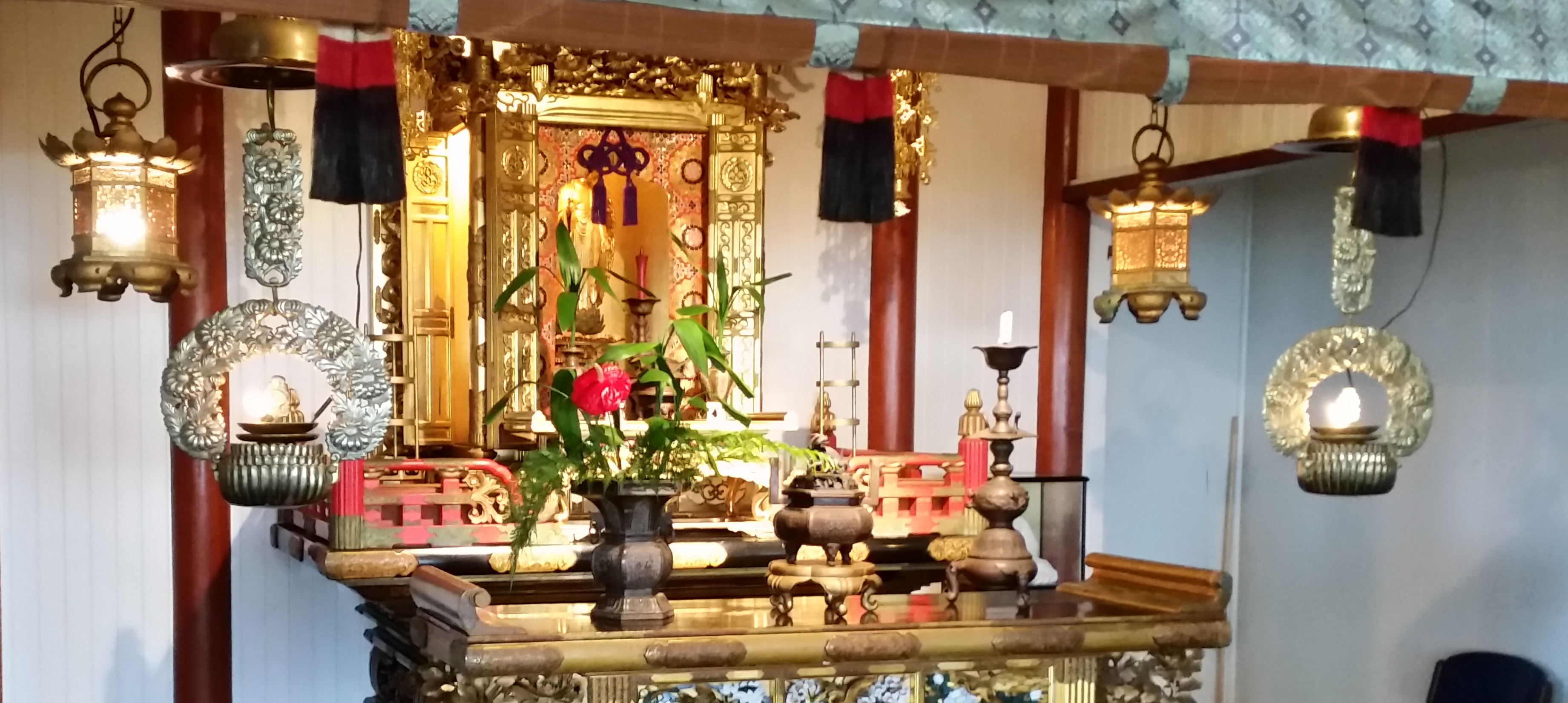 November 8 – 10, 2019
Clarity and Kindness on the Pineapple Isle

A weekend Vipassana Meditation Retreat with Jesse Maceo Vega-Frey 
Lanai Hongwanji Buddhist Temple, Lanai, HI
Only Non-Residential Spaces Left- click here

Our time together we will be held in silence, learning about the fundamental practices and principles of Vipassana: mindfulness, concentration, and loving-kindness used to stabilize the mind and gain powerful insight into the nature of life in order to alleviate suffering. Jesse will emphasize mindfulness of breath, mindfulness of the 4 elements in the body, and body-based "divine abodes" of lovingkindness, compassion, joy, and equanimity. In particular we will be sensitizing to the subtle forces at play in our meditation practice so that we attune to the delicate balance between energy and rest, clarity and kindness.
---

November 29 – December 7, 2019
With Steven Smith and Michele McDonald
Palolo Zen Center, Honolulu, Hawai'i
Only Non-Residential Spaces Available

Come receive a pure and powerful dhamma-teaching, the practice that awakens wisdom and metta, deeply embodied from the inside. Experience a nine-day Vipassana silent retreat in the beautiful serene Palolo Valley.
Steven Smith and Michele McDonald have been teaching together for over 33 years. Both are founders and guiding teachers for Vipassana Hawai'i.  They offer effective tools to make the practice work for each individual student, liberating the heart-mind with clarity, ease, and authenticity. For more information about the teachers, click here.
If you are interested in or have questions about any of the upcoming retreats please feel free to contact us by email.
---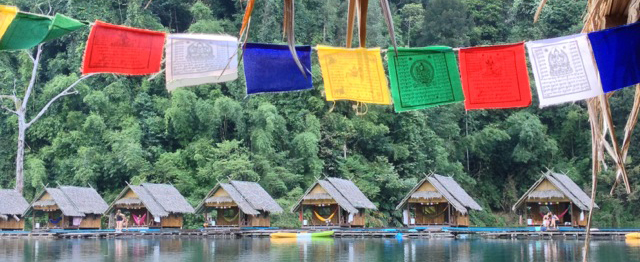 December 29, 2019 – January 8, 2020
Nurturing Love, Awareness, and the Heart's Deep Release
New Year's Vipassana Retreat with Mindful Movement
With Steve Smith, assisted by Pari Ruengviseh and Darine Monroy
and Mindful Movement with Julie Siebt
Jungle Yoga, Cheow Lan (Rajaprapa Lake), Surat Thani, Thailand
Registration is full. Click here to be added to the Waitlist

---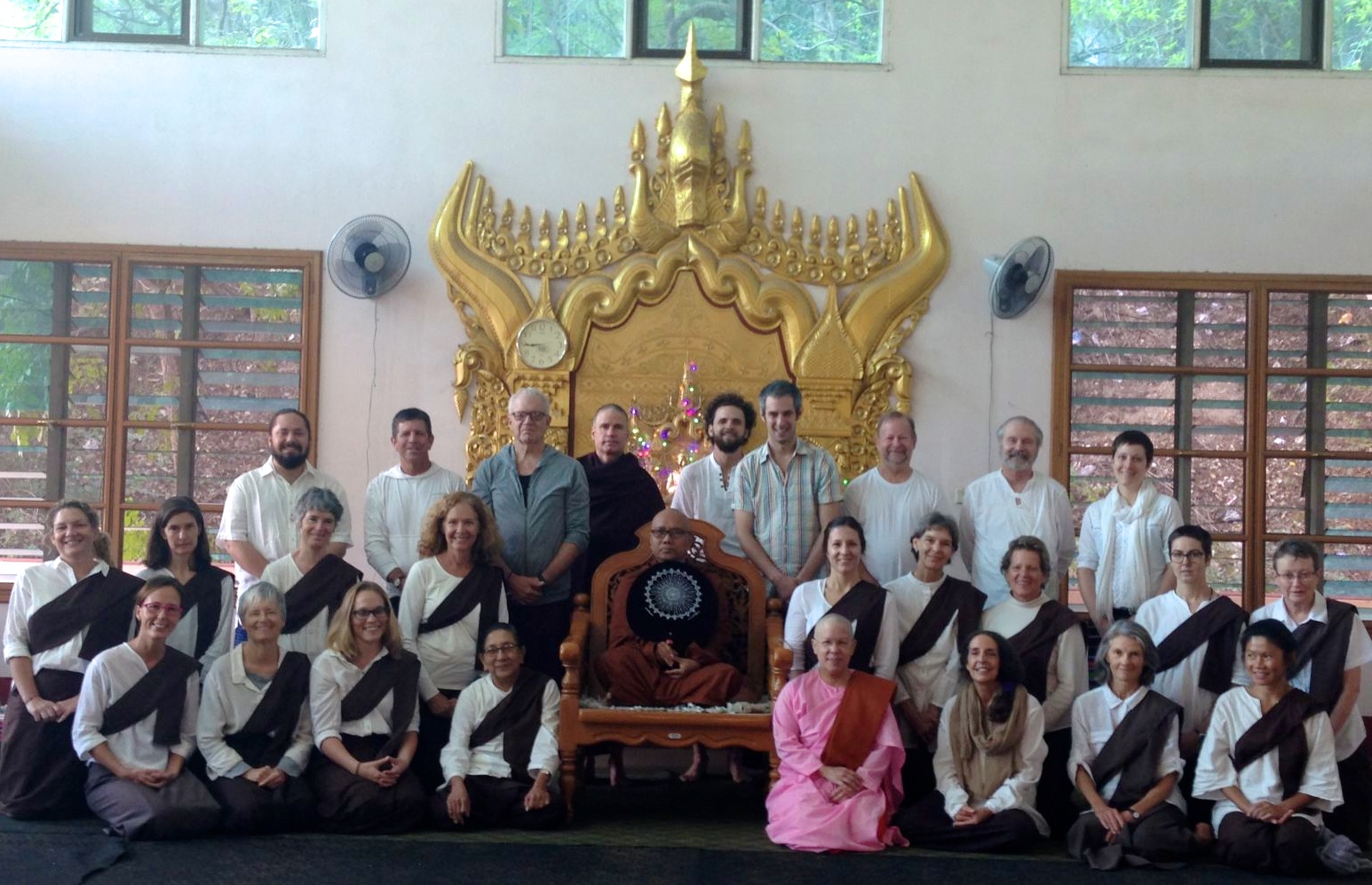 January 12 – February 2, 2020
The Sagaing Hills of Burma (Myanmar) 
Taught by Sayadaw U Pannananda, Michele McDonald, Steven Smith, assisted by Sayalay Ma Kamala 
This unique 3-week retreat offers a rare opportunity to practice Metta (loving-kindness) and Vipassana (insight) methods with skilled Burmese monastic and Western lay teachers in the Sagaing Hills of Upper Burma. The first 5 days will focus on Metta practice to lay the foundation for a deeper emphasis on Vipassana during the rest of the retreat. 
Yogis are supported in every way by the heritage of living Dhamma and benefit from a rigorous schedule, individual interviews, carefully prepared food, nightly chanting from local nuns and accommodation in individual kutis nestled along the scenic hillside. 
Base fee of $950 covers all the basic costs of the retreat. Participants are also invited to offer an additional 15% or 25% to help pay for yogi scholarships, MettaDana Project support, and unforeseen retreat expenses.
For more information, go to our googledoc
and to register please click here.
or email kyaswaretreat@gmail.com
---
Please note our Cancellation Policy:
If you cancel more than 45 days prior to the retreat: We will refund all fees less PayPal fees – between $50.00 – $200.00 depending on the length of the retreat.
If you cancel 10-44 days prior to the retreat: For shorter retreats, we will refund all fees less $200.00. Cancellation insurance recommended.
If you cancel less than 14 days prior to the event: Unfortunately we cannot afford to offer a refund. Last-minute cancellations are costly and sometimes mean that others cannot attend the retreat. 
* Daylong retreats within Hawai'i comply with a different cancellation policy, as noted on the registration pages.