Retreats

Vipassana Hawai'i offers a variety of programs aligned with Buddhist Theravadic teachings in Hawai'i, the US mainland, Canada, and Southeast Asia. Whether you are a beginner or a seasoned yogi, we provide a diverse range of practice opportunities throughout the year. Click through to learn more about us, or to join our Hawai'i sangha for Sunday sittings.
Upcoming Retreats
Please note our Cancellation Policy:
~ If you cancel more than 45 days prior to the retreat: We will refund all fees less administrative fees – from $25 – $50.00, depending on the cost of the retreat
~ If you cancel 10-44 days prior to the retreat we will refund all fees less $100- $200.00, depending on the cost of the retreat.
~If you cancel less than 14 days prior to the event we cannot afford to offer a refund. Last-minute cancellations are costly and often mean that others who were once interested can no longer attend the retreat
---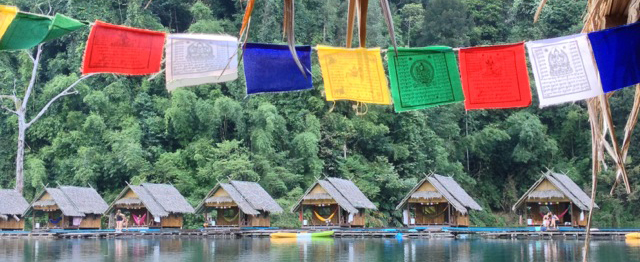 December 29, 2019 – January 8, 2020
Nurturing Love, Awareness, and the Heart's Deep Release
New Year's Vipassana Retreat with Mindful Movement
With Steve Smith, assisted by Pari Ruengviseh and Darine Monroy
and Mindful Movement with Julie Siebt
Jungle Yoga, Cheow Lan (Rajaprapa Lake), Surat Thani, Thailand
We will begin each day sitting together in the stillness of this remote jungle lake, as dawn slowly brings on the indescribable jungle chorus of cicadas and gibbons. Together, we will learn to cultivate seamless awareness in all sense fields, nourished by the dedicated cultivation of the 'divine abidings': unconditional friendliness, wise compassion, empathetic joy, and equanimity. In each moment of returning gently to the present, we develop the ability to abide with clarity and kindness in the midst of both subtle and strong emotions.
Registration is full. Click here to be added to the Waitlist
---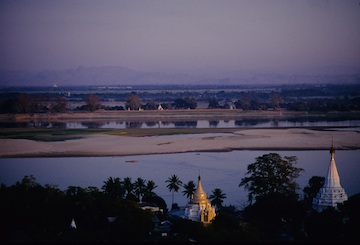 January 12 – February 2, 2020
Taught by Sayadaw U Pannananda, Michele McDonald, Steven Smith, and assisted by Sayalay Ma Kamala
This unique 3-week retreat offers a rare opportunity to practice Metta (loving-kindness) and Vipassana (insight) methods with skilled Burmese monastic and Western lay teachers in the Sagaing Hills of Upper Burma. The first 5 days will focus on Metta practice to lay the foundation for a deeper emphasis on Vipassana during the rest of the retreat.
Yogis are supported in every way by the heritage of living Dhamma and benefit from a rigorous schedule, individual interviews, carefully prepared food, nightly chanting from local nuns and accommodation in individual kutis nestled along the scenic hillside.
Base fee of $950 covers all the basic costs of the retreat. Participants are also invited to offer an additional 15% or 25% to help pay for yogi scholarships, MettaDana Project support, and unforeseen retreat expenses.
For more information, go to our googledoc
to register please click here or email us
---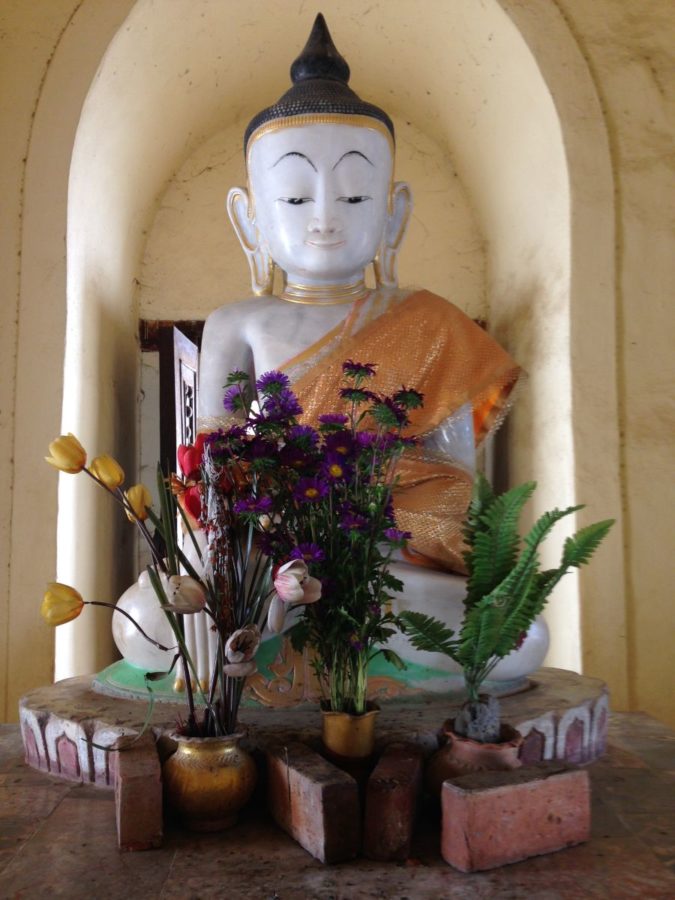 A Weekend Vipassana Retreat with Anushka Fernandopulle
Palolo Zen Center, Honolulu, HI
January 17-20, 2020
The path of Buddhist practice is designed to help us release stress, strain and suffering in our life through developing insight. One framework that can help us do this is the "Five Aggregates" or "Five Heaps", a way of investigating our experience of body and mind that reveals what is true about this life, how we have misperceptions that get us into trouble, and how we can live lives of greater freedom. Join us to learn and practice together. We will be investigating out experience through silent meditation while sitting, walking, eating, and resting. The retreat will be supported by guided meditation, talks, and time for questions.
Anushka has trained in Buddhist meditation for over 30 years, primarily Vipassana or Insight Meditation. After studying Buddhism at Harvard, she spent four years in full-time meditation training in the US, India and Sri Lanka. She was invited to teach Dharma in 1998 and later went through a four year meditation teacher training program with Jack Kornfield, Joseph Goldstein, Sharon Salzberg and other leading Western Buddhist meditation teachers. Anushka joined the Teacher's Council at Spirit Rock Meditation Center in 2011. Her work has been featured in publications like Tricycle, Lion's Roar, Turning Wheel, Inquiring Mind, as well as on her blog on the Huffington Post about dharma and politics.
To register, click here
---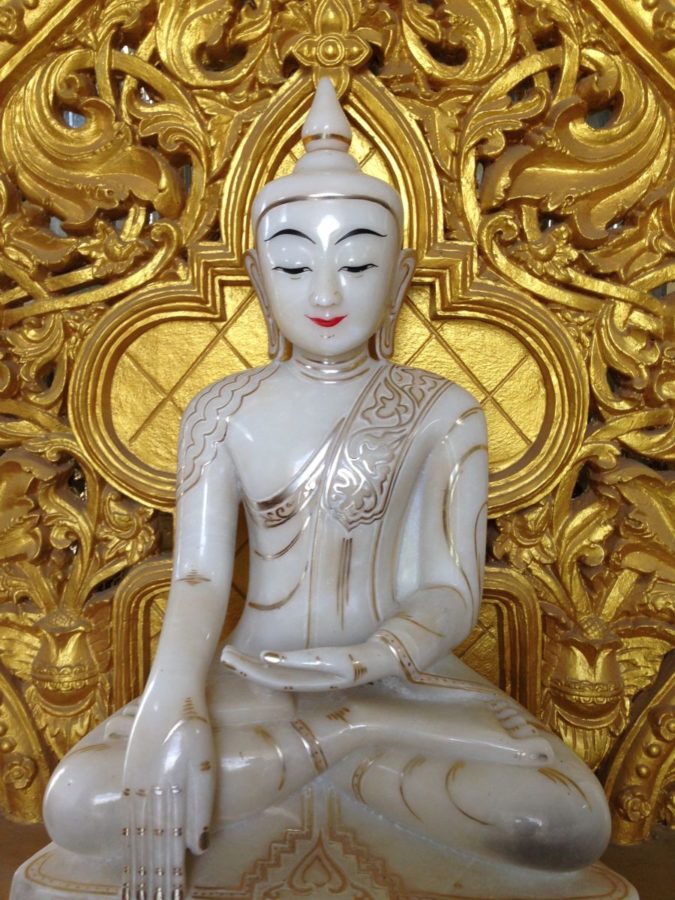 A Vipassana Retreat with U Hla Myint
March 27-April 4, 2020
Palolo Zen Center – Honolulu, Hawai'i
"The Seven Stages of Purification" are the stages that a vipassana yogi is to go through on his or her way to liberation from woes in saṃsāra.
Please join us for this intensive meditation retreat which will be held in noble silence with instructions, interviews, question and answers provided by our wonderful teacher. Yogis will learn sitting and walking meditation as well as mindfulness of all postures and activities throughout the day.
U Hla Myint trained from a young age in the Burmese monastic tradition, becoming an accomplished scholar and a meditation teacher before leaving the monastic life to be a husband and raise two children, now in their teens and twenties. His delightful, unassuming personality makes U Hla Myint's presentation of the Theravada Buddhist teachings very practical and accessible, while at the same time students benefit from his deep mastery of both scholarship and practice.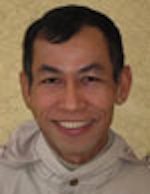 During his 22 years of monastic training, U Hla Myint earned many degrees in Buddhist Studies and Pāli language, including the Ph.D. level Abhivaṃsa degree, and he became an assistant meditation instructor at Mahasi Meditation Center in Burma. After leaving the monastic life, U Hla Myint continued to be a close disciple, translator and teaching assistant of the late Sayadaw U Pandita. Under the sponsorship of Tathāgata Meditation Center (TMC), San Jose, California, he has translated numerous Burmese dhamma books and has authored many books such as Meditation Lectures, Conditional Relations in Daily Life, Pali Language Lessons for English readers, Great Observing Power, Abhidhamma for Meditators and others. Since 2000, he has also taught the Theravada Tradition to the students of Buddhist Studies Program in Bodh Gaya, India organized by Antioch College and Carleton College, Ohio, USA.
Click here to register.
---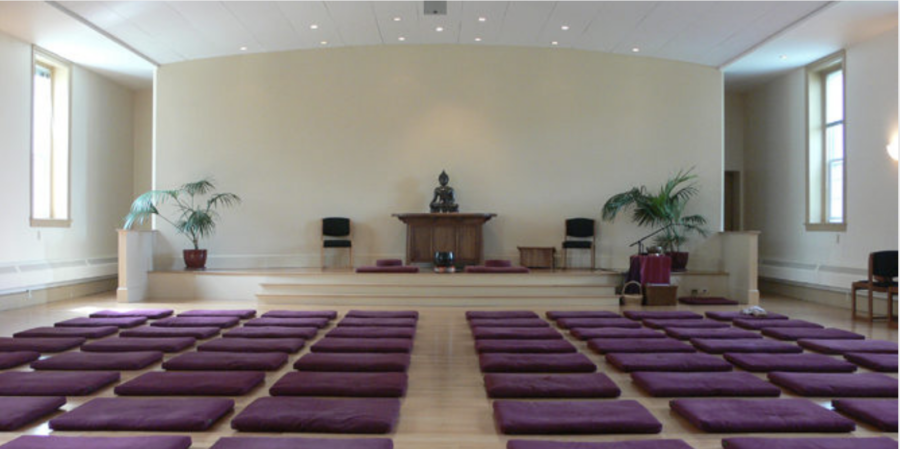 Liberation of Heart and Mind: Insight Meditation and Lovingkindness Retreat
with Michele McDonald and Jesse Maceo Vega-Frey
assisted by Pari Ruengviseh and Darine Monroy
May 22 – May 31, 2020
Insight Meditation Society – Barre, MA
This intensive silent retreat is an opportunity to explore the Buddha's teachings on liberation by touching into the wordless depths of our own heart, with an emphasis on lovingkindness, compassion, empathetic joy and equanimity. By practicing with interest, acceptance and kindness, we develop greater understanding and compassion. In this way, we increase our ability to meet life's changes with ease and serenity.
With guidance and support from the teachers, both new and experienced meditators will be encouraged to deepen their trust in their own practice. There will also be the optional opportunity to learn the traditional style of reporting one's meditation experience.
To register, click here.
---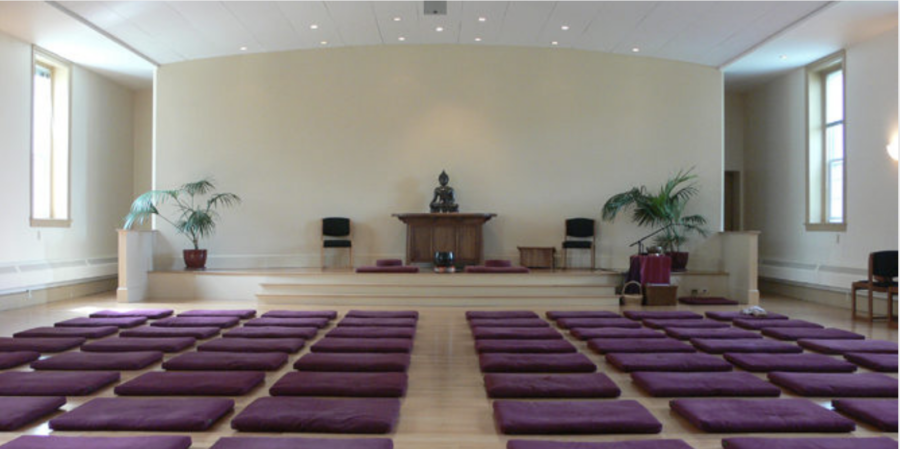 Liberation of Heart and Mind: Lovingkindness and Insight Weekend
with Michele McDonald and Jesse Maceo Vega-Frey
Insight Meditation Society – Barre, MA
June 4 – 7, 2020
This silent weekend course, open to all, is an opportunity to explore the Buddha's teachings on liberation, with an emphasis on the practice of metta, or lovingkindness. Through learning to connect with our mind/heart/body process with interest and acceptance, we touch into the wordless depths of our own heart, and develop greater understanding and compassion. In this way, we increase our ability to meet life's changes with graceful ease and serenity.
To register, click here.
---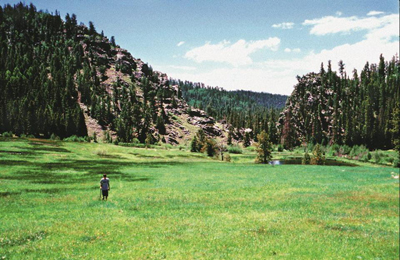 With Michele McDonald and Jesse Maceo Vega-Frey
Vallecitos Mountain Retreat Center
August 1 – 14, 2020
During this intensive silent retreat, participants will learn to develop their heart's capacity for liberatory clarity and pervasive tenderness with a unique integration of Vipassana (insight) and Metta (lovingkindness) practices.Michele and Jesse are enthusiastic about supporting yogis with a depth of both technical rigor and spacious ease.
Yogis will be supported by daily instruction periods with time for questions and answers, individual interviews with both teachers, nightly dhamma talks, a vigorous schedule of sitting and walking meditation, as well as free time in the afternoons to silently explore the beauty of the landscape on their own.
Come experience the richness of quietude in the beautiful Vallecitos wilderness while cultivating the wisdom of Vipassana and the tenderness of the four Brahma Viharas: Unconditional Love, Compassion, Appreciative Joy, and Equanimity.
Click here to register.
---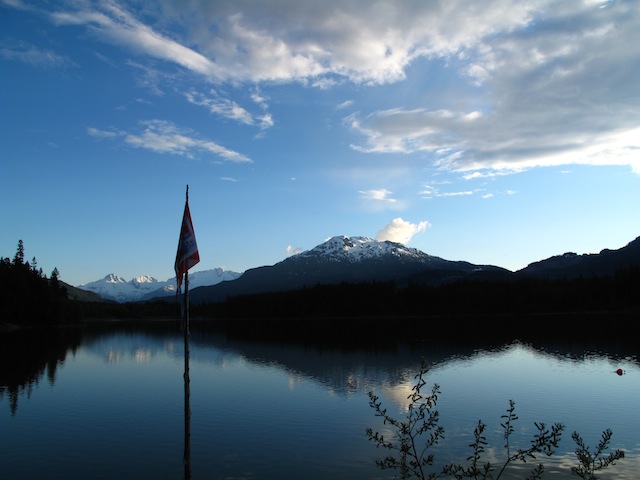 with Michele McDonald and Jesse Maceo Vega-Frey
Aug 28 – Sep 6 2020
Sea to Sky Retreat Centre – Whistler, BC
Vipassana meditation is the moment-to-moment investigation of the mind/body process through calm and focused awareness. As insight deepens, wisdom and compassion arise, slowly untangling our hearts from deep seated patterns of greed, hatred and delusion.
Meditation instruction is provided, emphasizing mindfulness and lovingkindness practices. Sitting and walking meditation sessions are alternated. Individual check-ins with the teachers will be offered on alternating days along with daily question and answer periods.
To register, click here