COMMUNITY

Vipassana Hawai'i Board of Directors

Trent Cornell, President: is a practicing clinical psychologist and has been practicing Vipassana meditation since 1980. His particular interest in the practice lies in the integration of spiritual practice and everyday psychological life, especially the relationship between authentic human connection and spiritual development. He lives in Carmel, California with his physician wife and twin boys.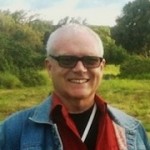 Steven V. Smith: Steven co-founded Vipassana Hawai'i in 1984 and in 1995 founded the MettaDana Project for educational and medical projects in Burma. Also in 1995 Steven helped establish the Kyaswa Valley Retreat Center in Burma, headed by Sayadaw U Lakkhana, Abbot of Kyaswa Monastery. His long term vision for preserving the Dhamma is culminating in the beginnings of the Hawai'i Insight Meditation Center (HIMC) on the Big Island of Hawai'i's remote North Kohala coast.

Michele McDonald: Michele co-founded Vipassana Hawai'i in 1984 with Steven Smith. She has taught Insight meditation for over twenty-five years. Beyond her commitment to the Vipassana Hawai'i Sangha, she teaches extensively throughout the United States, in Canada, Burma, and various locations around the world. Michele has been a quiet pioneer having being the first woman to teach a formal retreat in Burma, side-by-side with a senior monastic figure, Sayadaw U Lakkhana, Abbot of Kyaswa Monastery.
Vipassana Hawai'i Staff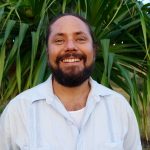 Jesse Maceo Vega-Frey: General Manager: Jesse moved to the Island of Hawai'i in 2011 to serve as key support for the Hawai'i Island and O'ahu sangha. He is the resident teacher for Vipassana Hawai'i and teaches around the world. Jesse was a co-founder of The Stone House, a center for spiritual life and social justice in Mebane, NC and was a board member of the Buddhist Peace Fellowship for several years.
ssion.