December 2022, MettaDana Project Update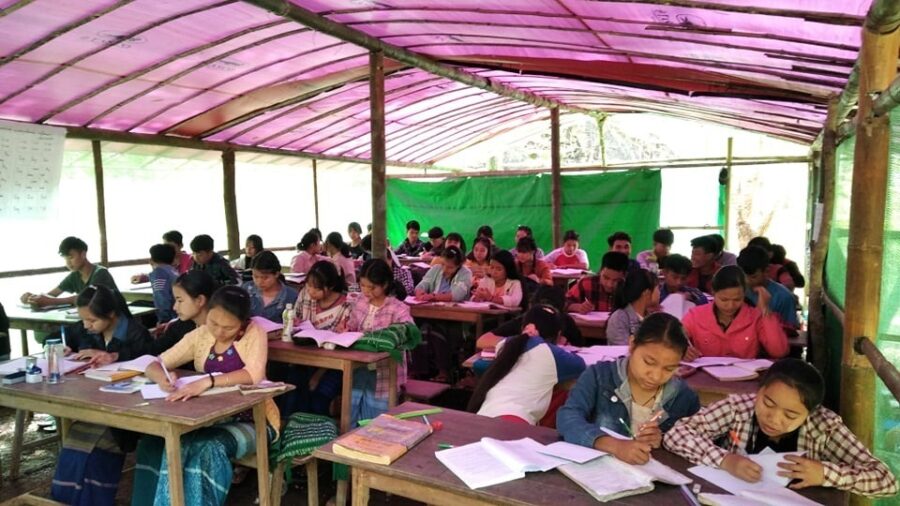 Aloha Kakou –
Our hearts are full presenting you with a new opportunity for the MettaDana Project's work supporting the people of Myanmar/Burma.
As you know, for over 25 years we have been dedicated to supporting a range of projects in the Sagaing area that have helped the lives of people we respect and love. These projects have included building and funding a school, a hospital, an acupuncture training program, developing basic village infrastructure, supporting basic and educational needs of nuns and monks – along with a wide range of other smaller programs throughout the years. After the 2021 coup, it has proven challenging to get money back into these areas and projects – and for the safety of all of our friends and colleagues, we are keeping those funds in safe-keeping until the time we can distribute them safely again.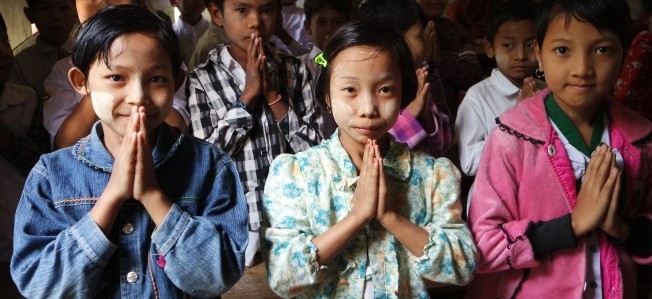 Over the past 2 years, we have had the good fortune of being able to direct further resources toward the many Internally Displaced People directly impacted by the ongoing civil conflict – filling an urgent and desperate need for these people. We now have a new powerful opportunity we are excited to share with you, and we ask your support in helping make this new vision a reality.
Our colleagues at the Foundation for Education and Development (FED) have developed a yearlong educational program module designed to train 30-40 young people from heavily impacted areas of civil war in Myanmar in roles of meaningful civic engagement, NGO leadership, and political activity and facilitate their entry into meaningful careers or higher education. This will help satisfy an immediate need for creating sanctuary for a number of these dedicated young people, as well as prepare them for long-term role in leadership in their country. To make this project viable, we are hoping that we can raise at least $30,000 to help get it off the ground.
BACKGROUND
As you know, over the past few years we have had to adapt our programmatic support to address the varying needs and changing dynamics on the ground since the military coup in 2021 within Myanmar. Among other efforts, we have helped support documentary teams getting local perspective out of the country and we have helped fund basic humanitarian assistance for thousands of Internally Displaced Persons (IDPs) within the country.
Our primary vehicle for this work has been through an ongoing collaboration with the Foundation for Education and Development (FED) directed by our friend U Htoo Chit, who has continued to work tirelessly to help support effected populations in Burma as well as those fleeing the country into the border areas in Thailand. FED would like to embark on a new pilot program to begin community schools for 30-40 students, and we are deeply moved by the idea and are asking for your support.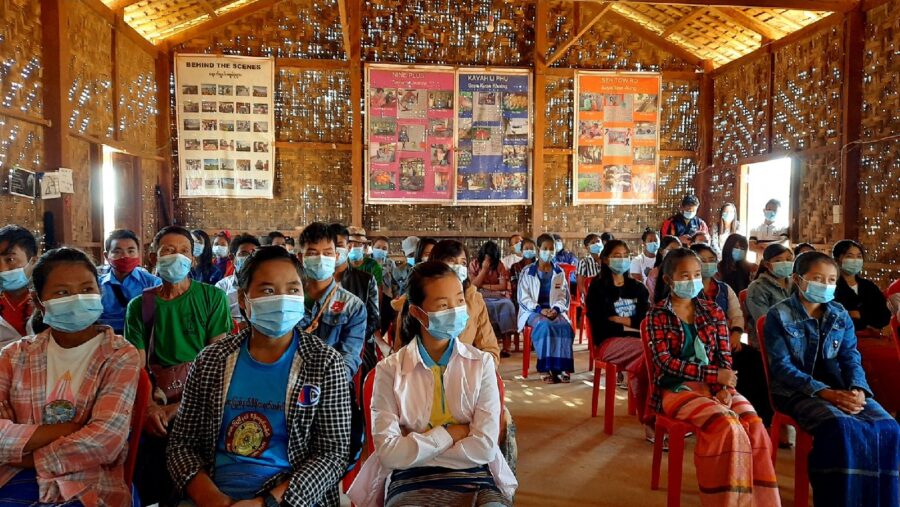 We have long supported the FED work in Kayah (Karenni) State – helping to prepare young people for roles in NGOs, community organizing, and political leadership. Until the coup and ensuing civil war, the Seh To Row school in Kayah State was the primary vehicle for this type of rural community-driven education. It was a wonderful success until this recent violence began. Now, that place is no longer safe to use as a school and FED would like to continue that leadership development work with young adult refugees across the border in Thailand.
Over the past two years, many young people who care about their country's present and future have felt inspired to take up arms against the Tatmadaw military government. It is an understandable response to the Tatmadaw's horrific and arbitrary violence against countless communities across the country, that tens of thousands of people long to fight back along the terms most clearly available to them. Right now, that is a path of violence. FED along with the MettaDana Project seek to offer young people another way.
Regardless of the outcome of the current crisis, Myanmar is going to need new leadership that knows how to more than fight. Skills such as strategic planning, community building, developing community projects, democratic governance, networking, conflict resolution, reconciliation, diversity training, and international relations are all things that the next generation are going to need to learn to sustainably and responsibly improve their society over the long run.
We seek to build an educational model that empowers young leaders in Kayah (Karenni) State, and across Myanmar, to lead political and socio-economic development work in their country and communities by expanding their access to rigorous educational experiences, offering relevant vocational training programs, and developing their understanding of the process of long-term improvement in their communities.
PROJECT DETAILS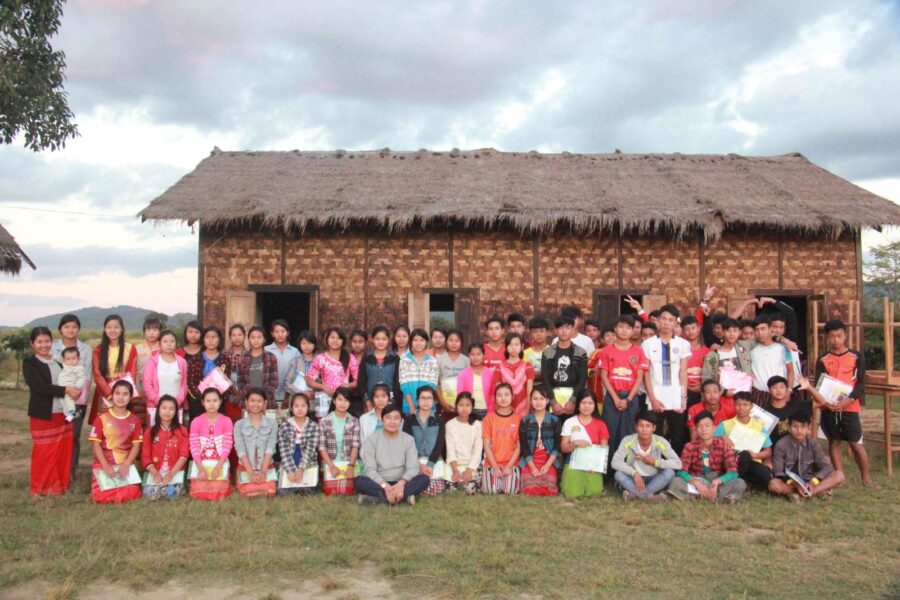 Through the development of these schools and in the first year of the program, we seek to:
Empower young people who are interested in pursuing a career in civic engagement and leadership.
Encourage a responsible, sensitized, and dynamic political leadership in the Myanmar.
Prepare young people to be responsible leaders of NGOs/CSOs, political parties, ceasefire groups, and their communities.
Build the capacity of young people to play a constructive role in society.
Enable young people to continue to higher education.
FED has designed an educational training program that will span the duration of one calendar year. After completing six months of relevant and strategic classroom-based education, trainees will be offered three months of internship in the field with other organizations, agencies, networks, or NGOs working to benefit the situation in Kayah (Karenni) State. This will allow trainees maximum exposure to a range of settings and environments to help them understand the intricacies of collaboration needed for this type of work. Upon completion of their internships, they will return to the classroom for a three three month period of integration, collaborative learning, and skill-refinement. Participants will share their observations of the groundwork with other trainees/trainees and engage in collaborative learning practices to better prepare them for the range of experiences they may face. Trainees will also participate in carefully selected relevant local, national, and international training, conferences, or workshops depending on their level of interest, progress, and capacity.
We hope to begin two learning sites within the coming months: one near Mae Hong Son, on the border with Myanmar, and the other near Phang-Nga in Southern Thailand. Students will live together while taking their classes in-person and online. We are currently in discussions with a cadre of young Myanmar academics and are very interested in finding a way to bring their skills to help refugees, IDPs, and the next generation of Myanmar activists and civic leaders. We are also in contact with numerous journalists and professionals of various backgrounds who have fled Myanmar and are living as refugees in Thailand whose skills and backgrounds can be brought to the table to help empower this next generation of leaders. Some universities in Thailand are also open to formal affiliation with our program, which would allow for some modules to be accredited for further University education.
Our hope is that these schools will provide a basic formula for broader replication and expansion. Students will also be involved in basic agricultural and animal husbandry work at the school locations in order to develop the most sustainable and self-sufficient models possible.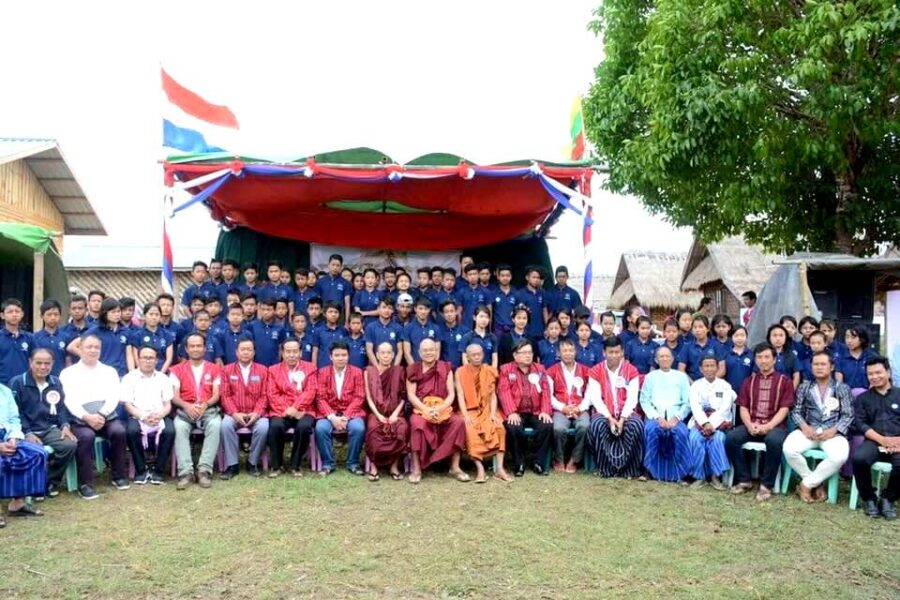 Application will be open to young adults between the ages of 17-30, coming from the crisis areas of Kayah (Karenni) State, Myanmar. We will recruit from a broad array of ethnic groups to ensure appropriate representation, with at least a 1:1 ratio of men to women. Since women are more heavily impacted in all areas in terms of social violence, lack of education, healthcare inadequacy, and employment inequality, participation of more women in the program will be strongly encouraged, and preference will be given to eligible women candidates. Recruitment will focus on those who are already inspired to become social workers, NGO staff, activists, political actors, and citizen participants of all kinds.
We would like to raise between $30,000 to $50,000 dollars to be able to fully-fund these programs for the coming year so that they can get off the ground on more than a shoe-string budget and start to build this positive momentum toward the future.
Please let us know if you have any questions or ideas for further funding.
And please consider supporting this work today.
Thank you!!