Halelua Sanctuary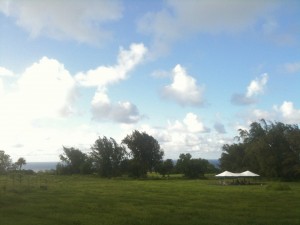 In Halelua, a remote sliver of North Kohala
on Hawaiʻi Island blessed by trade winds and abundant rain, 30 acres of coastal lands hold the timeless wisdom of centuries past, the unlimited breath of the present shaping the future, quiet, serene, kind and wild at once. Here, a rocky stream bed opens to a narrow bay, home to monk seals, crashing waves and ancient sites. Rolling pastures, salty winds, and shoreline cliffs bear witness to the vastness of the Pacific and the spaciousness of nature. Seabirds soar and dragonflies glide.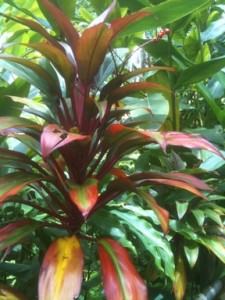 In 1999,
Vipassana Hawai'i's founding teachers, Michele McDonald and Steven Smith, began acquisition of these lands with the intention to preserve them for future generations while creating a small hermitage for practice. At Vipassana Hawaiʻi, we trust that a safe home for practice amid nature is one of the most mindful ways to contribute at this time on this earth. So we envisioned a secluded monastic center harmonious in its environment, a perfect setting for the teachings of the Buddha, who, himself, taught outdoors, practiced outdoors, and encouraged his monks to practice outdoors.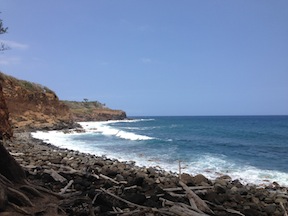 Currently, we have a simple tent out on the land under which we offer a weekly Sunday Sittings but we hope to expand.  We have begun small trail and agricultural projects but we are in need of more funding for construction and long-term maintenance.
Our inspirational horizons are broad. The Shwedagon Pagoda in the heart of Burma is a place where yogis, monks, nuns, families, wanderers, tourists a like can find their needs met. People come for meditation and prayer, for ritual and for offering, for reading the newspaper and talking about politics, for a picnic, for young aspiring lovers to take a stroll together in a safe and respectable way. It is a space and place that can hold much of life in the container of quietude, of spiritual integrity, of Dhamma—and this seems like an appropriate inspiration for our land.
And there are many others—from the Philosopher's Trail in Kyoto to the Foster Gardens in Honolulu we have known and benefit from many protected places that honor the relationship of place to the commitment to inner work and community.
We want to be able to provide space for group and individual vipassana and brahma vihara practice, long-term and short term. We want to provide food and nourishment of the body, places to gather, places to disperse, nooks and crannies where someone can practice waling meditation, bring a picnic, rest or set-up "for a days abiding."
We want our fundraising strategy to mirror the Shwedagon's, or any number of monasteries or meditation centers we know. People can donate to a particular bridge, a particular stupa or platform within the pagoda: a specific trail, a specific tree, a specific Buddha statue. This allows for small contributions to be meaningful and invites people to support in inspired and significant ways.
If you have any interest in helping us explore what might be possible for us, please
get in touch with us!
Read more
about some of our guiding values and aspirations for the land!