North Kohala Sunday Sitting, Hawai'i Island
When:
May 13, 2019 @ 4:00 pm – May 13, 2025 @ 5:30 pm
2019-05-13T16:00:00-10:00
2025-05-13T17:30:00-10:00
Where:
Vipassana Hawaiʻi
Pratt Rd
Kapaʻau
HI 96755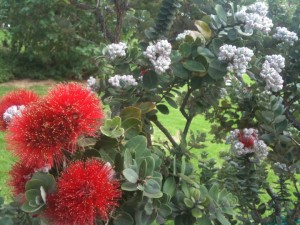 4:00 – 4:45 – Silent Sitting Meditation
4:45 – 5:30 (only when a teacher is on island) – Dhamma talk, questions and answers.
Everyone Welcome – No charge – Dana for teachers accepted – Please arrive on time.
Bring a cushion if desirable. Chairs are available.
From either Waimea (Mountain Road) or Kona (Queen Ka`ahumanu Hwy.), reach Akoni Pule Highway (Hwy 270), and drive in the direction of Pololu look-out. Go through Kapa`au town, past the statue of King Kamehameha. Pretty soon you will pass the Hongwanji Mission on your right and dip into a gulch (Halawa) and back out again. On your right you will pass a Chinese temple followed by the Rankin Gallery. Begin looking for a "Halawa Catholic Cemetery" sign on your left (ocean side), turn left into the road directly after the sign – (before the "Do Not Pass" sign, before you pass the 26 mile marker, and before the one-lane bridge. If you cross the one-lane bridge you have gone too far).
At the T, turn left again. Stay on this uneven road through a tunnel of trees (Pratt Rd) until you reach its end. (You will pass the entrances to HIP Agriculture and Inhabit on your right and continue on through a gate into another tunnel of trees). When you can drive no further along Pratt Rd, take a right onto Vipassana Hawai`i's land. Sometimes the gate remains closed until about a quarter to 4, so if you arrive early, just walk in or wait for one of the local Sangha to unlock it.