VH Partnerships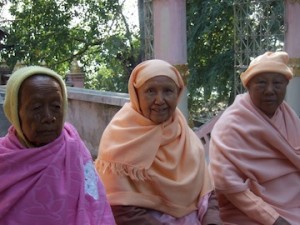 Below are some of the organizations that Vipassana Hawai'i has been proud to work with.
Contact Us if you think your organization has goals in alignment with Vipassana Hawai'i' and would like to discuss these projects.
Hawai'i and Mainland Partners
Honolulu Diamond Sangha is a lay Zen Buddhist organization founded in 1959 by Anne Hopkins Aitken and Robert Aitken, Roshi, dharma heir of Yamada Roshi and author of Taking the Path of Zen, The Gateless Barrier: The Wu Men Kuan, and seven other Zen books. HDS has been our partner for many years on initiatives including Dhamma in the Prisons.
Foundation for the People of Burma is the largest, independently-supported, U.S.-based humanitarian organization with a focus exclusively on Burma. It has been implementing projects and supporting community-based action since 1999.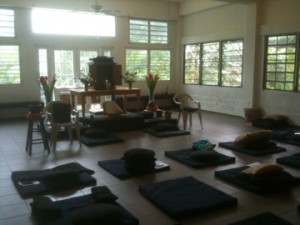 Vallecitos Mountain Ranch is a wilderness learning and retreat center, that for over two decades has offered unique programs grounded in the power of mindful awareness and a direct engagement with the natural world.
Insight Meditation Society is a spiritual refuge for all who seek freedom of mind and heart. It offers meditation retreats rooted in the Theravada Buddhist teachings of ethics, concentration and wisdom. These practices help develop awareness and compassion in ourselves, giving rise to greater peace and happiness in the world.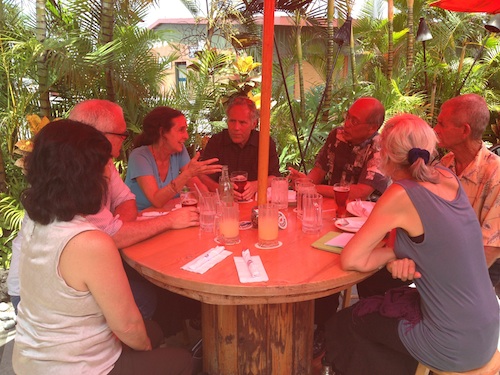 Kyaswa Monastery was founded in the 14th century and located in a remote northern area of the Sagaing Hills in upper Burma (Myanmar). The monastery is built on several levels cut into limestone hills rising from the banks of the Irrawaddy River. The highest levels overlook the river east to Mandalay and the Shan Plateau beyond.
Jungle Yoga Floating on a lake in the jungle of southern Thailand, our bungalows are nestled in the Klong Long Wildlife Sanctuary of Khao Sok National Park. The park is located about 2 hours by car from Phuket, Koh Samui, Krabi, Railay Beach, or 1 hour from Surat Thani.
True North Insight is a charitable organization in eastern Canada that offers a full schedule of insight meditation retreats and courses in English and French.
Westcoast Dharma Society (WDS) was formed in Vancouver, BC, Canada in June, 1995 as a non-profit society 'to promote Buddhist meditation practices for the benefit of all beings.'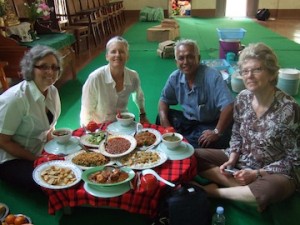 Hollyhock affects personal, professional and social development as an internationally renowned centre for learning and well-being. When space allows, it offers visitors a fantastic British Columbia island holiday, where you'll enjoy Cortes Island accommodations.
Grassroots Human Right Education and Development is our partner in Southeast Asia working to promote education, human rights, and the development of a safe, working environment for Burmese people in Thailand. Many projects are currently focused on the welfare and development of Burmese people in the tsunami-affected areas of southern Thailand.
Nirodha Trust is our partner in Sri Lanka founded by Dhammaruwan. It is a retreat and study center formed to spread the teachings of the Buddha as preserved in the Theravada tradition.